How to Make M.C. Escher's "Relativity" from a Single Piece of Paper
I am totally going to try this. Bryan Peele (aka "Crackpot Papercraft" on Flikr) has created a pattern for M.C. Escher's "Relativity" cut and folded, without use of glue or other adhesive. All you need is a 8.5″ x 11″ piece or cardstock, or in lieu of that, a stolen piece of paper from the office printer.
Check it out.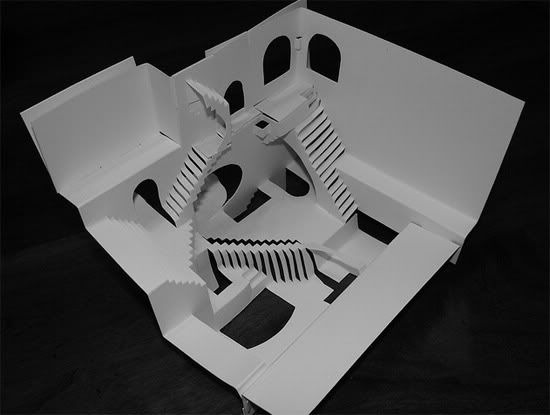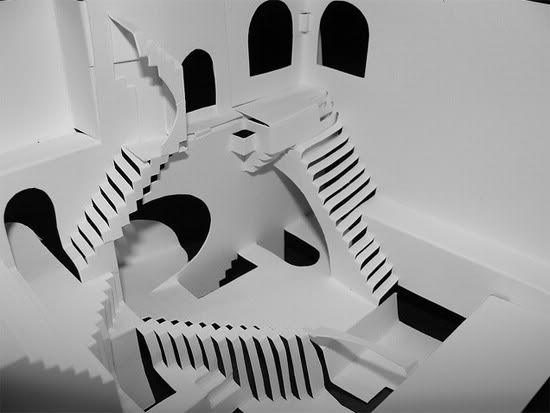 I plan on adding a paper David Bowie doll to my version. Why? Well if you have to ask, clearly you've never watched Labyrinth.